Welcome to S J M University
SJM University draws its profile from the vision of the state to transform the higher education of the region as a career of Excellence. It is one of the leading educational Institutions in the central part of the Karnataka. Sri Jagadguru Murugharajendra University act 2020 came into effect from 13th June 2022.
The university is under rapid process of transformation into an institution of excellence. This university encourages development of efficient and transparent system that would further facilitate the learners to meet the global challenges. The university programmes combine the enduring values of the medical and the technological education with the skills and experiences offered by professional departments.
Placements
School of Engineering is one of the preferred academic institutions for a large number of organizations to recruit our graduates. Most of the top companies across the nation visit us for Campus Recruitment. There is a tremendous competition amongst corporates to visit our Campus to recruit the best talents of the institution.
Train and develop technically excellent and the globally proven human resources
SJM Vidyapeetha, Chitradurga
Sri Jagadguru Murugharajendra Vidyapeetha is an apex body established under the Societies Act to organise and manage educational and cultural institutions with an intention to take education to the door steps of common people in rural and remote areas. This was started in the year 1964 by His Holiness Jagadguru Sri Sri Mallikarjuna Murugharajendra Mahaswamiji, the then pontiff of Srimath. At present about 150 institutions are running today under the spiritual and administrative guidance of Vidyapeetha.
Know More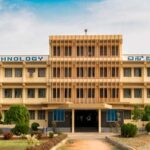 My name is Ranjitha, I completed my BE (Electronics & Communication) from SJM institute of technology. I am very proud to be sjmit alumni because the quality of education which I got from the institute was very good in all respects. I would like to add some review comments, Why SJMIT? One of the good
Electronics & Communication