Basaveshwara College of Allied Health Sciences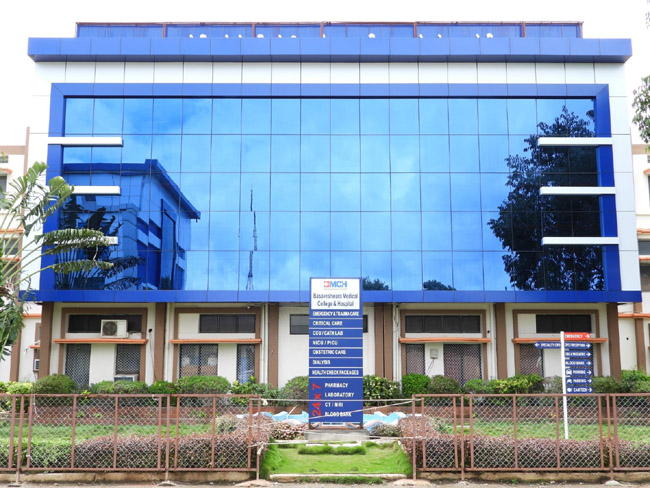 Basaveshwara College of Allied Health Sciences started with the vision of bringing about the best and specialized in-depth knowledge to aspiring health Care Professionals. The purpose behind these courses is to empower individuals with both professional and practical skills they need to follow in pursuit of their chosen career path. With a flexible model for education, these courses provide practical skills and qualifications that meet global standards.
BCAHS of Allied Health Sciences believes in the mission of:
Creating a culture of excellence.
Ensure global standards in allied Health Education.
Create and foster a centre-of-excellence for Allied Health professionals.
Bridging the gap between theory and practicals.
Effective practical exposure and dedicated teaching and non-teaching faculty.
Courses Offered and Course Duration
B.Sc- Medical laboratory Technology
B.Sc- Imaging Technology
B.Sc- Respiratory Care Technology
B.Sc- Anaesthesia and Operation Theatre Technology
B.Sc- Emergency Medicine Technology
B.Sc- Optometry Technology
B.Sc- Cardiac Care Technology
B.Sc- Perfusion Technology
B.Sc- Hospital Management
B.Sc- Renal Dialysis
B.Sc- Neuroscience Technology
B.Sc- Physician Assistant
Duration for Allied Health Sciences: 3 yrs + 1 yr Internship